brother some of my important word and excell file has not been opening plz help me about fixing the problem..........i have uploaded the required image of these file here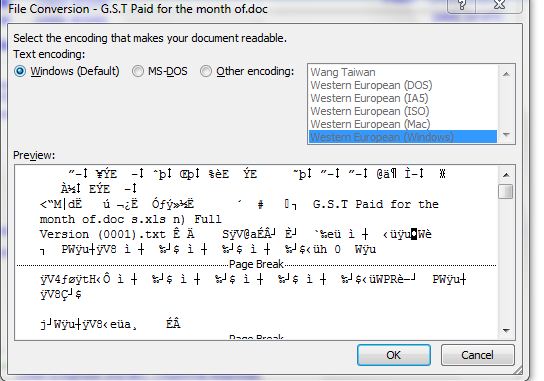 Try these suggestions.


Check the file permission for the document or the drive.

Make sure there is sufficient free memory and disk space.

Open the file with Text Recovery converter.

After Checking These.... Try Out This....
Open your document by using the Open and Repair feature
Microsoft Word has a feature that you can use to
try to recover the text from a damaged document. This is the Open and
Repair feature. To use the Open and Repair feature, follow these steps.
Step 1: Start Word.
To do this, follow these steps:


Click Start, and then click Run.

In the Open box, type winword, and then click OK.

Step 2: Locate the Word document that you are trying to open.
To do this, follow these steps:


On the File menu in Word, click Open.

In the Open dialog box, locate your Word document. Then, click to select your Word document.

Click the arrow next to the Open button, and then click Open and Repair.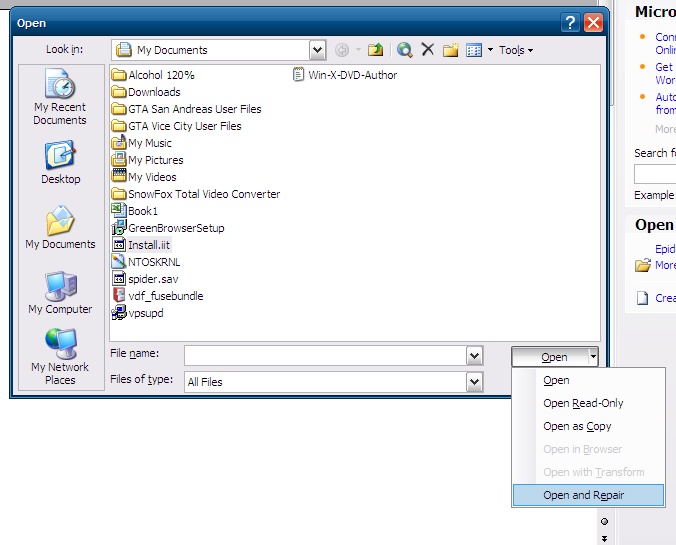 Method 1 Verification


If your Word document opens and if your document looks correct, Word has
successfully repaired your document, and you are finished.



If your document does not open successfully, Then This may be due to Corrupt links in Documents

---
Permissions in this forum:
You
cannot
reply to topics in this forum